Human capital expenditures are typically one of the largest expenditures for any organization, whether in the public or private sector. In a public environment, having the right workforce is the single most important factor in agency performance and ability to execute against its'mission. As a result, an organization that does not have the right size or capabilities can have a disastrous impact on an organization's bottom line and mission performance. Workforce planning – determining the size, composition, organization and deployment of a workforce — is critical to helping organizations of all size, scale and mission adequately understand their workforce.
In the public sector, workforce planning has always been critical, but it has never been more important than right now! Government Performance and Results Modernization Act (GPRAMA) mandates and increasingly uncertain budget environments are putting workforce planning at the forefront of agency strategic planning efforts. Moreover, mission needs are changing more rapidly than ever, and new mandates or mission requirements pose challenges for public-sector organizations that struggle to rapidly realign the workforce.
Traditional methods of workforce planning, which are often reactive and based on lengthy one-time studies, are insufficient. An adaptable workforce model is an essential component of any agency's workforce planning toolkit!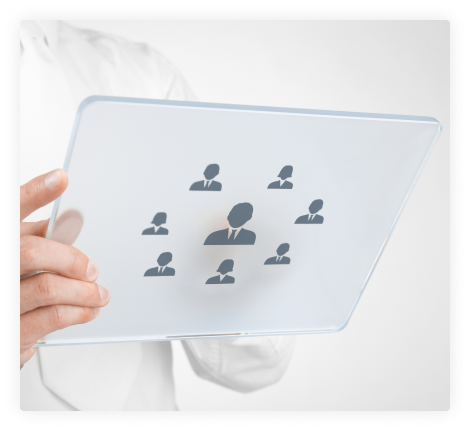 The Unparalleled Tool for Workforce Planning
A workforce model is a dynamic tool that provides crucial insights and direction to keep the workforce aligned with an agency's or organization's changing mission and strategic objectives and in compliance with government mandates. Unlike other workforce planning methodologies, when done thoroughly and correctly, a workforce model can provide significant benefits to the organization for a long time – through upfront investment in developing a model, an agency can dramatically reduce the time and effort require to plan its workforce for five or more years.
A strong workforce model is built from true, tested and adjustable workload inputs that outline the factors that drive the organization's (or a part of the organization's) workforce needs. The outputs of a good workforce model will provide not only total headcount requirements but will also provide insight into other factors such as competency needs, pay grades, or organization structure. If managed correctly, a workforce model can link directly to critical organizational business processes, such as budgeting and manpower determination.
The utilization of a workforce model, based on a solid foundation of baseline data, rigorously identified inputs and independently validated logic, will ensure that an agency or organization's workforce is set-up for continued success and that agency is best positioned to execute against its mission.
Censeo's workforce modeling approach provides programs with strategies to align their workforce needs with a changing mission and strategic objectives.
Censeo's workforce modeling approach is comprised of four key components:
Workload Driver Identification
We start by answering the question what are the factors that create workload and determine the size of your workforce? We collect data on workload drivers to begin to understand the relationship between drivers and workload
Whether through an existing system or new data collection, we acquire valuable, touch-time data from the agency's workforce. We use workload to determine the relationship between the drivers and human capital needs through rigorous statistical analysis
We develop the mathematical underpinnings of the model, including the relationships between inputs and outputs and predictive logic. This is the most critical step, as poor logic makes a workforce model worthless
Model Delivery and Training
We create a user-friendly interface to the model that non-technical users across the agency can effectively use. Our models are accompanied by a comprehensive user-training guide, as well as a training for the model's user community
workforce model provides a dramatic increase in workforce planning capabilities by having an adjustable set of true inputs that allows you to plan for both current and future human capital needs
A workforce model lets you rapidly plan and re-plan your workforce while eliminating the lengthy process of studying and re-studying your workforce
The workforce model can be broadly implemented both within a Federal agency and outside programs and offices encouraging innovation and new opportunities
See how our team of Workforce Planning experts can help