Censeo helped bridge the divide between a program office and its contracting office in order to improve service quality, contracting efficiency, and intra-agency communications by creating a mutually beneficial improvement strategy, utilizing stakeholder interviews, and hosting a comprehensive two-day strategic planning workshop.
Situation
One of the largest program offices of a well-known federal agency was struggling with chronic contracting delays which were beginning to hinder their mission performance. Following a significant reorganization and downsizing of the agency's contracting office, plus a variety of key policy changes, the two offices recognized that they would need to work together more intentionally in order to achieve the mission of their shared agency. Censeo partnered with the agency to understand the concerns from both offices while creating a mutually beneficial improvement strategy through interviews and a comprehensive, two-day strategic planning workshop.
Approach
The Censeo team was brought in to understand the disconnects and pain points between the two offices and to create recommendations for their path forward together. To accomplish this objective, the team utilized a phased approach consisting of stakeholder interviews, a strategic planning workshop, and the development of an implementation roadmap, utilizing our proprietary approach and tools.
Stakeholder Interviews
Our team conducted twenty-four interviews across both the program office and the acquisition division, encompassing over a dozen sub-offices between them. These interviews shed light on pain points and other key improvement opportunities across the acquisition process of this agency. The interviewees illuminated themes that may be familiar to many organizations: lack of inter-office visibility into data and workload, need for clearer, more consistent policies and business processes, the hope for additional collaboration to realize efficiencies, and other pain points felt across both organizations.
Strategic Planning Workshop
Through our partnership, our clients hosted their first joint strategic planning workshop over two days with over sixty attendees from across the country. Attendees jointed both in-person and virtually from sites in Alabama, Michigan, Nevada, North Carolina, and Washington DC. This was only possible through months of planning "pre-brief" meetings with stakeholders to align on discussion items and goals. Attendees provided feedback via individual worksheets, group discussions, and live polling.
Strategic Planning Framework
Attendees leveraged Censeo's tested Strategic Planning Framework to improve organizational alignment. During day 1, participants reviewed leadership's vision for the future, then broke into groups to define strategic objectives and desired outcomes. On day two, they reconvened to identify specific activities that could be undertaken in the coming year to push forward on those objectives. Some of the key opportunities that were discussed at the workshop included smoother communication, utilizing strategic sourcing, enhancing change management of business processes and policies, and improving the availability and consistency of tools, templates, and trainings.
Implementation Roadmap
After the workshop was complete, Censeo utilized our proprietary Censeo Implementation Matrix to evaluate each recommended improvement opportunity in terms of implementation vs. expected value, prioritizing those improvements that can create the most impact in the long run. Combined feedback led Censeo to recommend an implementation governance model to oversee a series of initiatives by establishing clear, intra-agency working groups.
In this client's case, it became clear that the initiatives that would achieve their goals were: strategic sourcing, policy and process rollout, and education and knowledge management. Each of these recommendations for working groups came with a specific roadmap of implementation activities, spanning the next several months.
1st
strategic planning workshop hosted by the client that spanned multiple offices
2
days of idea generation through worksheets, group discussion, and live polling
60+
attendees from across Alabama, Michigan Nevada, North Carolina, and Washington DC
Results
Through Censeo's partnership, these two organizations established a Roadmap to Acquisition Improvement. This roadmap will significantly help to improve:
Quality of contracting packages
Efficiency of contracting processes
Alignment between the two organizations
These organizations' shared commitment to improving their acquisition experience will create measurable outcomes in their agency's mission achievement. Similarly, these exercises can be used by virtually any organization to improve strategic alignment among key stakeholders and lay out a clear path for achieving their vision.
Featured Experts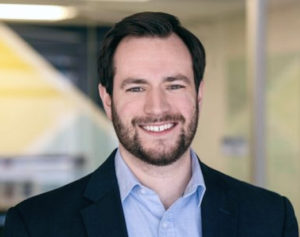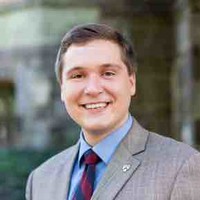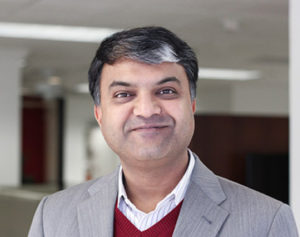 Subscribe to our newsletter