Censeo has been recognized as a 2016 Helios HR Apollo Awards Finalist for the categories of Culture, Community Outreach, and Employment Brand. The Apollo Awards, presented byHelios HR, honors human capital excellence in talent development. The awards are open to all employers, regardless of size or industry, with a location in Greater Washington. Out of the 250 nominations received, the honorees were selected by a panel of judges independent of Helios HR, comprised of industry experts, Chief Human Resource Officers and former Apollo Award Winners.
"Censeo Consulting Group has set the standard in building a culture of intention by focusing on the growth and development of their people," said Kathy Albarado, CEO of Helios HR and Founder of The Apollo Awards. "This award recognizes to the progression, creativity, and vision of our finalists in addressing the talent challenges employers face today."
Censeo will be honored at the Apollo Awards breakfast ceremony on Wednesday, June 1 at Hyatt Regency Reston, where category winners will also be announced.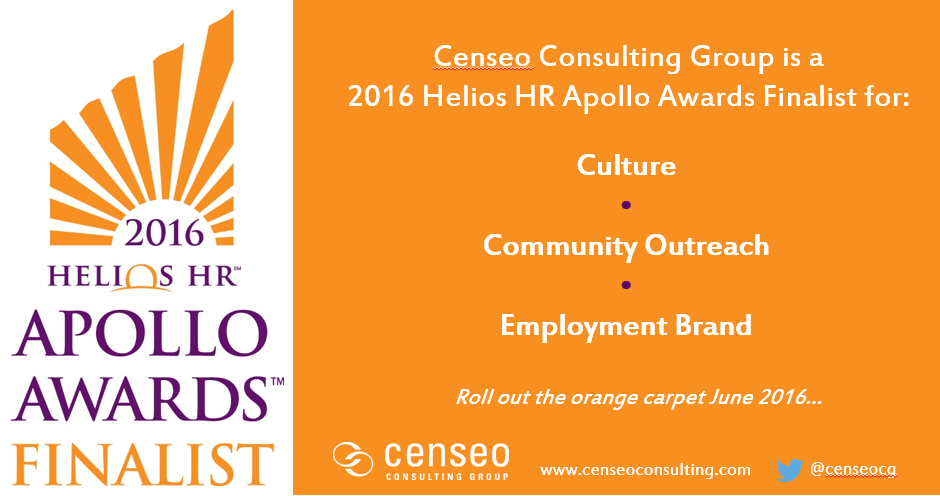 For more information, contact Sarah Haack at shaack@censeoconsulting.com. Read the full press release here.
Related Insights and Case Study
Subscribe to our newsletter